1958 The name "Fairtex" was registered as a trademark in Thailand.
1971 Philip Wong, Chairman and Founder of Fairtex, established Fairtex Garments Factory Company Limited, the parent company of the Fairtex Group.
In the mid 1970's, Fairtex was a pioneer in introducing high quality Fairtex branded T-shirts to the Thai department store market. At its peak, Fairtex was the numberone brand in Thailand. Mr. Wong expanded the Fairtex business - exporting Fairtex products under private brands worldwide.
1975 Mr. Wong created Fairtex Muay Thai Camp Thailand, as a hobby to fulfi ll his love and passion for Muay Thai. It was a way for Mr. Wong to give back to the community by giving poor children and young men a second chance at life through Muay Thai, thus keeping them off the streets and away from drugs.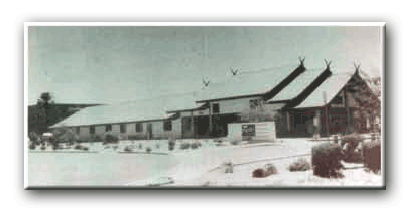 The Camp was initially established in central Bangkok but later relocated to Banplee, about 25 km away. This location was chosen specifi cally to create a professional training atmosphere away from the distractions of Bangkok. The venue benefi ts from clean, fresh air and the cooling ocean breeze from the gulf of Thailand - a refreshing contrast to the noise and pollution of Bangkok.
1978 Mr. Wong became a Lumpinee Boxing Stadium promoter and Fairtex Promotions was established. Mr. Wong was one of the first to help promote a foreign fighter such as Don "The Dragon" Wilson to fight in Lumpinee Boxing Stadium. He was also the first to invite ESPN2 to cover the Fairtex sponsored World Muay Thai Council (WMC) world championship title fights at Lumpinee Boxing Stadium with such fighters as Ramon Decker, Ivan Hippolyte and Jongsanan "The Wooden Man" Fairtex.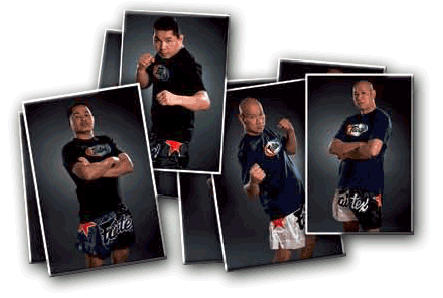 1980's Fairtex Muay Thai would be one of the first Thai camps to train foreigners from Europe Japan, USA, and also the first to train females athletes which was viewed as a taboo by Thais at the time.
1993 With his dream of bringing Muay Thai to the USA, and wanting to dispel the negative Hollywood images of Muay Thai and the people who practice it, Mr. Wong established Fairtex Muay Thai Camp in Chandler, Arizona, USA. This multi-million dollar Muay Thai camp facility was equipped with fold-up bleachers to seat over 500 people, a full center ring, over 24 heavy bags, 24 dormitory style rooms, shower rooms, sauna and plenty of parking space… Nothing else like it existed.
Mr. Wong quickly learned that Muay Thai in the USA had a misperception as a "dangerous sport". He discovered that people were getting poor quality training, while using poorly engineered equipment that compounded the injury rate. Mr. Wong became determined to improve the safety of Muay Thai by designing and developing equipment to meet the standards of his Muay Thai champions and by providing top quality training to his students.
1994 Mr. Wong began to manufacture equipment for his boxers at his Fairtex Garments Factory in Bangkok. He then started to supply his equipment to professional martial arts instructors and students throughout North American. As word got out about the superior Fairtex quality, the demand for Fairtex equipment quickly increased.
1996 Fairtex Muay Thai Camp, Chandler, Arizona was relocated to San Francisco and Fairtex Muay Thai Camp, San Francisco, California was born.
1998 Fairtex Gear, Inc. was established to sell and distribute the Fairtex equipment throughout North America.
1999 Demand for the Fairtex quality equipment outstripped manufacturing capacity. Mr. Wong started to contract manufacture with several suppliers - only to be disappointed by mediocre product and service quality.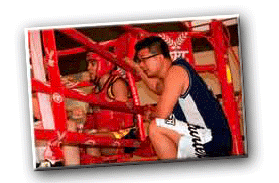 1999 Mr. Wong and Anthony Lin, President and CEO of Fairtex Group, established Fairtex Equipment Company Limited in Thailand. Fairtex manufacturing capacity was increased and the company created the facilities required to continually raise quality standards to meet demands of customers and Fairtex professional fighters.
Fairtex Equipment Company Limited became the Fairtex Worldwide Headquarters, fully staffed with design, manufacturing and marketing teams to support Fairtex equipment customers worldwide. Fairtex easily broke into European market starting with United Kingdom.
Fairtex enters MMA with it's sponsorship of UFC Champion Pat "The Croatian Sensation" Miletich. Pat would be the first in a long and continuing line of Fairtex supported MMA athletes. His sponsorship marked the beginning of a new era, as Fairtex became a fixture in Mixed Martial Arts Worldwide.
2003 Fairtex Muay Thai and Fitness, San Francisco, California, USA was incorporated by Mr. Wong and Mr. Lin to continue the Fairtex legacy.
2004 Fairtex goes to Japan and formed Weerasack Fairtex Muay Thai starting off with four gym locations throughout Tokyo metropolitan areas.
2005 Fairtex Muay Thai Fitness, Sports Club and Hotel complex broke ground in Pattaya, Thailand. The facility is a 3.5 acre lot centrally located in Pattaya within a walking distance to the beach. It is approximately 90 km Southeast from Central Bangkok. It is the Premier Muay Thai training center in the world and has been awarded the title of "The Best Muay Thai Gym in Asia" by Travel Magazine. It is a
state of the art facility with four boxing rings, fully equipped fitness center, Olympic size swimming pool, basketball courts, two pro-tennis courts, two squash/racquet courts, five Olympic badminton and soccer gymnasiums, rock climbing wall, weights and aerobic gym, health spa, club house, day care, dormitories, restaurants, and many other five star amenities.
2006 Fairtex, LLC establishes its headquarters in San Francisco, California, USA to serve as a new design center for Fairtex branded apparel. Fairtex Muay Thai Fitness expands its second USA location at the heart of Silicon Valley in Mountain View, California.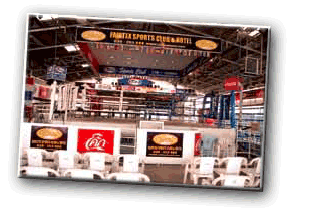 With limited opportunities for foreign athletes to compete in Thailand, Fairtex purchases the only boxing stadium in Pattaya, Thailand to promote both Thai and foreign athletes. Fairtex Muay Thai Thepasit Stadium holds three fight night events per week, grooming the next generation of world champions. Mr. Wong has visions of making Pattaya a great city, a city that will host the best Muay Thai fighters from Thailand and all over the world.
Weerasack Fairtex Muay Thai further expands in Japan with two more gyms
Today Fairtex is recognized as the gear of champions and endorsed by world champion fi ghters, instructors, promoters and sanctioning bodies worldwide as the leader and innovator in high impact combat sports. Fairtex equipment is "Engineered for Top Performance".

Under Mr. Wong's and Mr. Lin's leadership and support from our distributors and loyal customers, Fairtex has become one of the hottest brands in the combat sports equipment industry with over 25 distributors worldwide; recognized as the leader and innovator for high impact sports equipment; and the leading authority in Muay Thai having produced over 60 champions with titles such as Lumpinee, Rajadamnern, WBC Muay Thai, WMC, ISKA and other world championship titles.

Since 1975 Fairtex has been dedicated to the training, management and promotion of professional Muay Thai fighters, Boxers, and Mixed Martial Arts athletes. This tradition is growing, as Fairtex has expanded with two camps in Thailand, two gyms in USA and six gyms in Japan.
Fairtex has students from all over the world from Holland, Russia, China, Brazil, USA, to Australia. Our champions consistently rank as the best in the world.
Fairtex is the authority in Muay Thai. With our in-depth knowledge and expertise, we have been developing and innovating premium fight sports equipment since 1993. In recent years, Fairtex has been recognized and gained international reputations both as the leader in the high impact sports equipment industry, and also as the industry's top innovator.
Our drive is innovation. Fairtex's integral participation at every level of fight sports has afforded us an unparalleled depth of knowledge and intuition in the field. We have been translating our ring-proven expertise into the engineering of superior equipment and apparel for athletes
since 1993. It is this combination of ring experience and technical wisdom that have enabled us to consistently develop cutting edge products. At Fairtex, our motto is to "Be Inspired".